VoIP Phone Systems

RingCentral is a global provider of cloud-based business unified communications and collaboration solutions (UCC). Providing increased flexibility and cost effectiveness, RingCentral's platform offers much more than traditional office phone systems, VoIP business phone service, or virtual PBX. It is a comprehensive platform of features that unify voice, SMS, team messaging and collaboration, conferencing, video meetings, webinars, contact center, and fax, empowering today's mobile and distributed workforces to be connected anywhere and on any device.
Unparalleled functionality, reliability, and value
RingCentral Office® enables businesses of all sizes to communicate and collaborate via voice, team messaging and collaboration, audio and video conferencing, and fax from any location and on any device.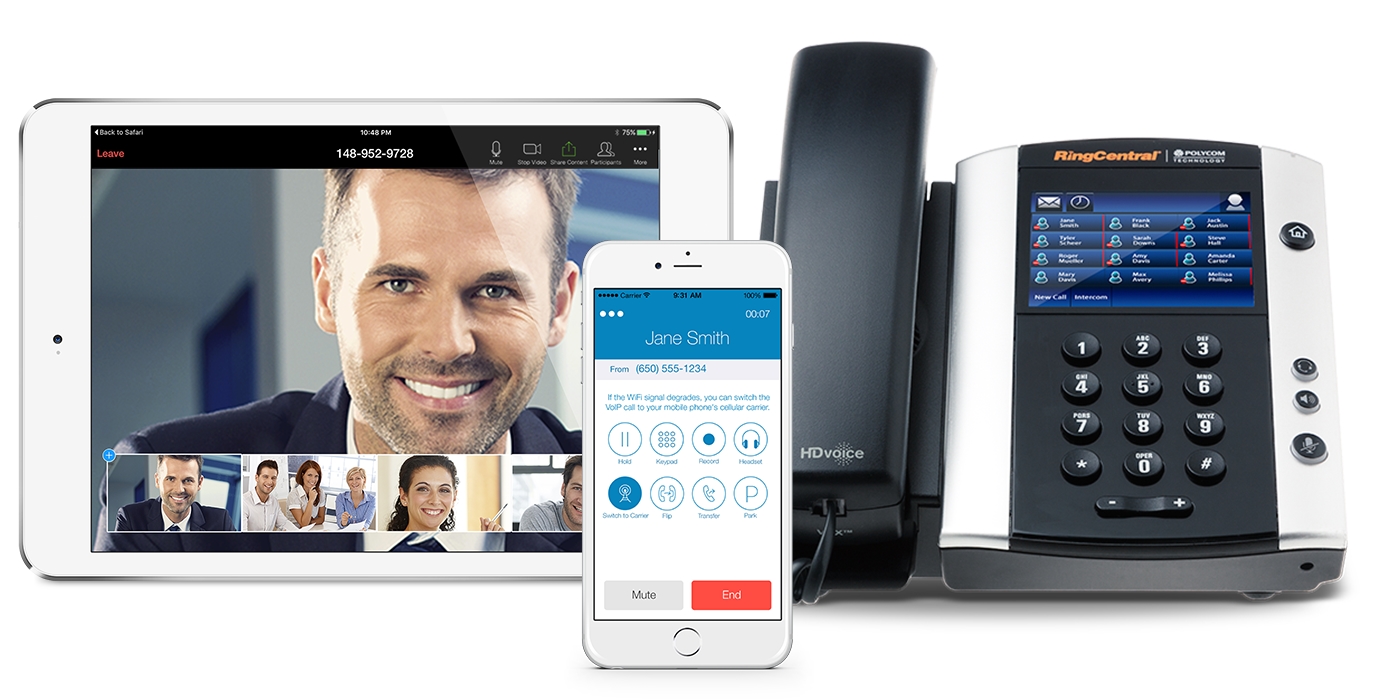 Benefits of RingCentral Office
Set up your phone system to work the way you do.
Connect your office, remote employees, and mobile users under one phone system.
Easily support multiple locations, move from one location to another, or instantly add new users.
Change answering and forwarding rules online, anytime, anywhere.
Integrate with existing phones or mobile devices.
Simple, all-inclusive pricing for assured low monthly cost.
Reduce ongoing operating costs.
Unlimited minutes means you never have to worry about overage charges.
Easy collaboration from anywhere, any device.
Never miss an important face-to-face meeting with HD video conferencing.
Unlimited audio conferencing with up to 1,000 participants.
Efficient team collaboration with easy file sharing and group discussion.
Never miss a call or fax.
Be connected to your phone system in and out of the office.
Customers can reach you or your employees, wherever you are.
Get your voice and fax messages anytime, from anywhere.